---
1500 m² offices in LED for the De Meuter company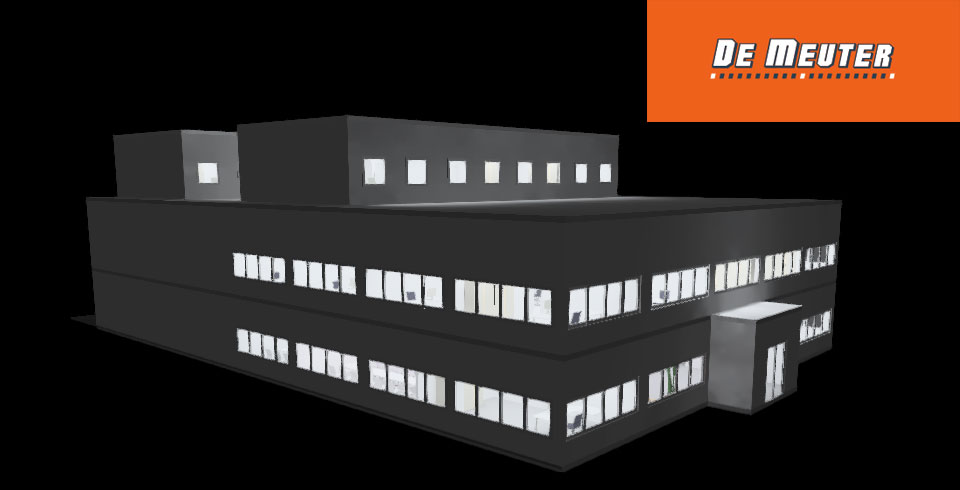 De Meuter is the expert in soil and demolition work in Belgium.For their new offices, they have resolutely opted for LED lighting.Every light point used is LED lighting.We can therefore say that De Meuter has a very "green" office that is a jewel in 2015.The entire office building of 1500m² in 3 floors was completely stripped and rebuilt.By using LED lighting, De Meuter will save thousands of euros on an annual basis on electricity alone.Because the LED lighting emits much less heat, they save an extra 17% on their air conditioners.The use of presence detectors per desk ensures that only the light will illuminate where it is actually needed.This also yields an average saving of 35%.
More info
---
Some satisfied end customers
Ideas and concepts
We invest a lot of time and research into new concepts, products, technologies. That way we can always provide our customers with up-to-date high-end products.
Latest new technologies
Optimized production and flexible R&D developers result in the latest new up-to-date technologies.
Design & OEM
We produce OEM products and specialize in custom development.
Circular LED
Our products are produced in such a way that all critical parts are replaceable, ready for a second, third, fourth, ... life cycle. This is a real win situation in your investment in the medium long and long term.
---