---
Our new RGB RF LED controller is here!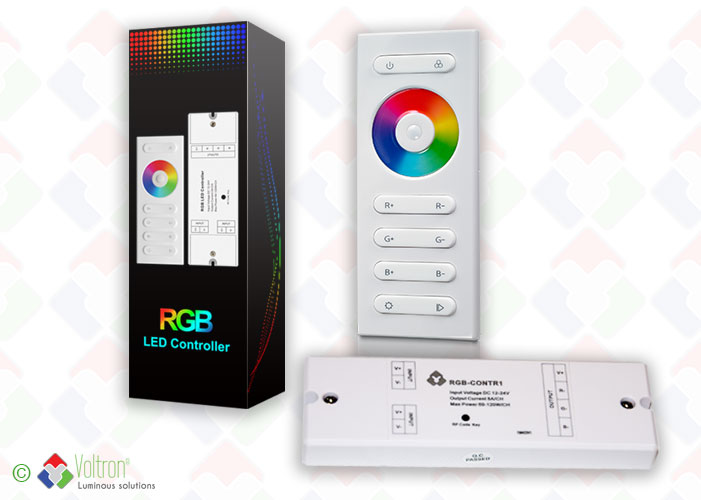 The high-quality receiver is very nice, which is ideal for projects with limited space.With its 14.5 X 4.6 X 1.6 CM (LxWxD), it fits in the smallest spaces.With the "learn button" it is possible to control multiple RGB controllers in the same room with 1 remote control.With an operational frequency of 868 / 434mhz, it adapts in all circumstances.The beautiful, hand-held remote control is a feast for the eyes and can therefore be seen everywhere in the home, office, in the store, ...Adjust your colors yourself with the special separate R / G / B buttons and get just that color that you had in mind.This will be immediately available from stock from 13/07/2015.
---
Some satisfied end customers
Ideas and concepts
We invest a lot of time and research into new concepts, products, technologies. That way we can always provide our customers with up-to-date high-end products.
Latest new technologies
Optimized production and flexible R&D developers result in the latest new up-to-date technologies.
Design & OEM
We produce OEM products and specialize in custom development.
Circular LED
Our products are produced in such a way that all critical parts are replaceable, ready for a second, third, fourth, ... life cycle. This is a real win situation in your investment in the medium long and long term.
---