---
New LED profile for wall fixture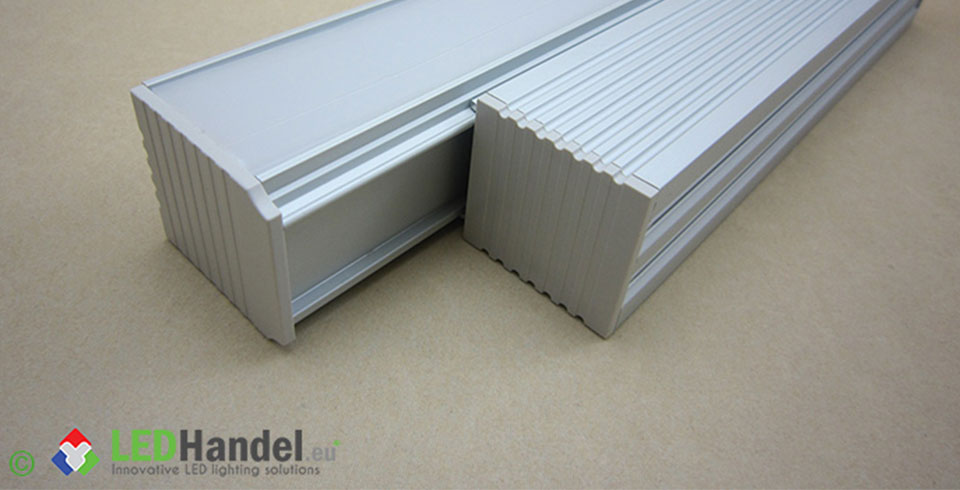 Create your own wall fixture with our new profile MUUR-A and MUUR-B.Both these profiles come at a length of 2 meters.You choose the length of your wall fitting by simply cutting it to the desired length.Supplied with is a set of 2 left and 2 right end caps so that you can turn 2 meters of profile into 2 full wall fixtures.Our 40W IP67 long narrow power supply fits into the MUUR-A profile, so that you can only go directly into the profile with 220V from the wall.The MUUR-B profile is provided with an opal cover above and below, so that you can create a perfect indirect light above and below.The MUUR-B profile is provided with a unique "just click me" system, just click in the MUUR-A profile and you're done.With this new set of profiles you can turn these anodized profiles into a fully-fledged design LED fixture for a very competitive price.
---
Some satisfied end customers
Ideas and concepts
We invest a lot of time and research into new concepts, products, technologies. That way we can always provide our customers with up-to-date high-end products.
Latest new technologies
Optimized production and flexible R&D developers result in the latest new up-to-date technologies.
Design & OEM
We produce OEM products and specialize in custom development.
Circular LED
Our products are produced in such a way that all critical parts are replaceable, ready for a second, third, fourth, ... life cycle. This is a real win situation in your investment in the medium long and long term.
---